PL Ch & PL Jun Ch Shar-Jam Jimmy Choo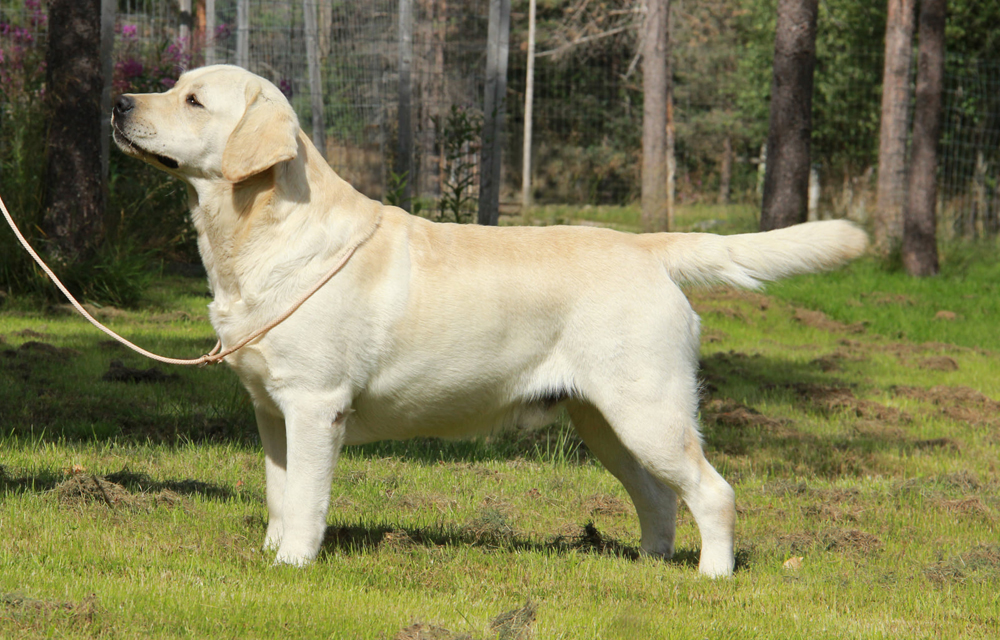 d.o.b 11.3.2019
Breeder: Sharon & James P Celentano, USA
Owner: Sonia Czajor, Bella Mare labradors, Poland
Dollar is a really handsome boy who has come for a visit for approximately one year (he arrived in June). Thank you Sonia for letting us have him for a while!
Dollar has A/A hips, 0-0 elbows and he has clear eyes 14-03-2921 (ECVO). He is EIC, HNPK, PRA an d"long coat" N/N. ECHO Cardio (27.5.2020) "Normal"
He has been shown in Poland where he has gained both Junior Champion and Champion title.