Mallorn's Big Little Lies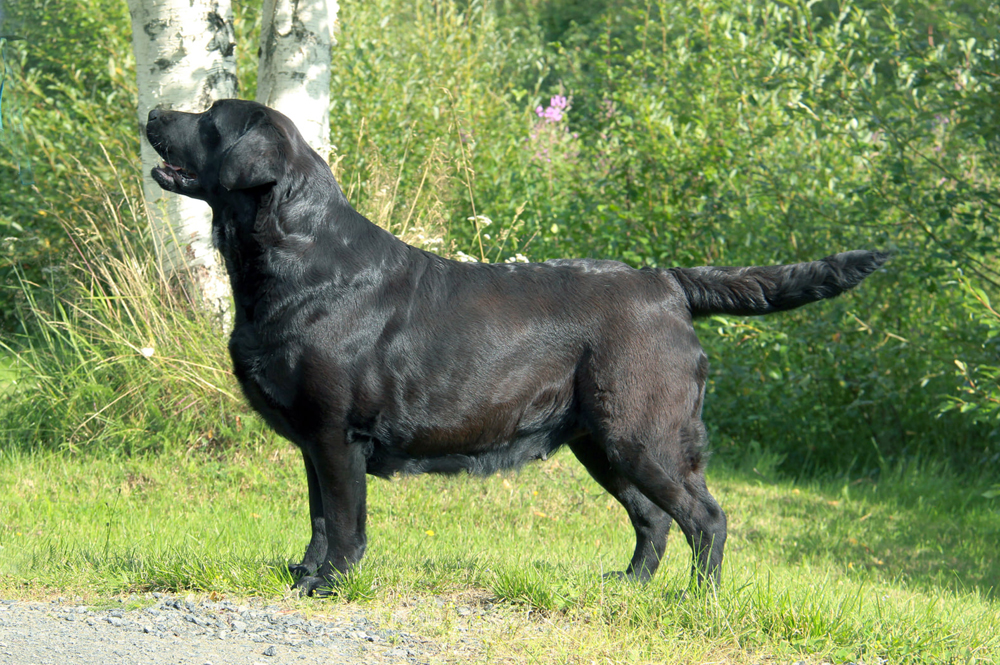 d.o.b 21.4.2017
"Lizzie" is a black female with A/A hips and 0-0 elbows. Eyes ECVO clear 28.8.2021. Heart auscultation "normal". She is HNPK, EIC and PRA "clear by parentage".
She is 4 years in the picture.
Her show debut was in Rovaniemi 28.4.2018 wher she became Beat Female with CC and BOB.
Her second show was Labrador Club Speciality Show in Rovaniemi 26.8.2018 where she won a strong Intermediate Class with CC-quality
Labrador club Speciality Show 9.6.2019 Laukaa, first on Open class, 3rd Best female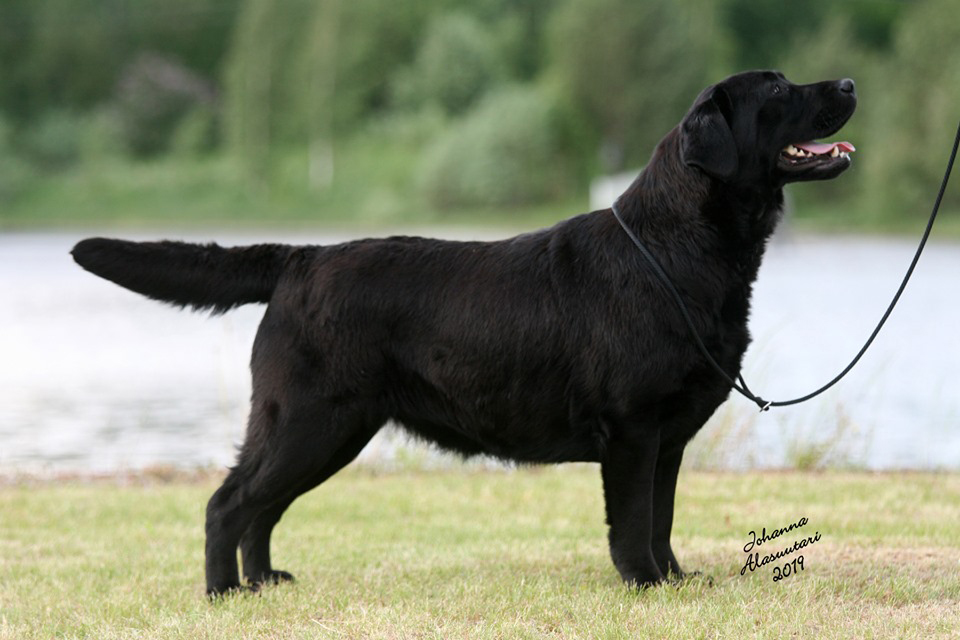 2 years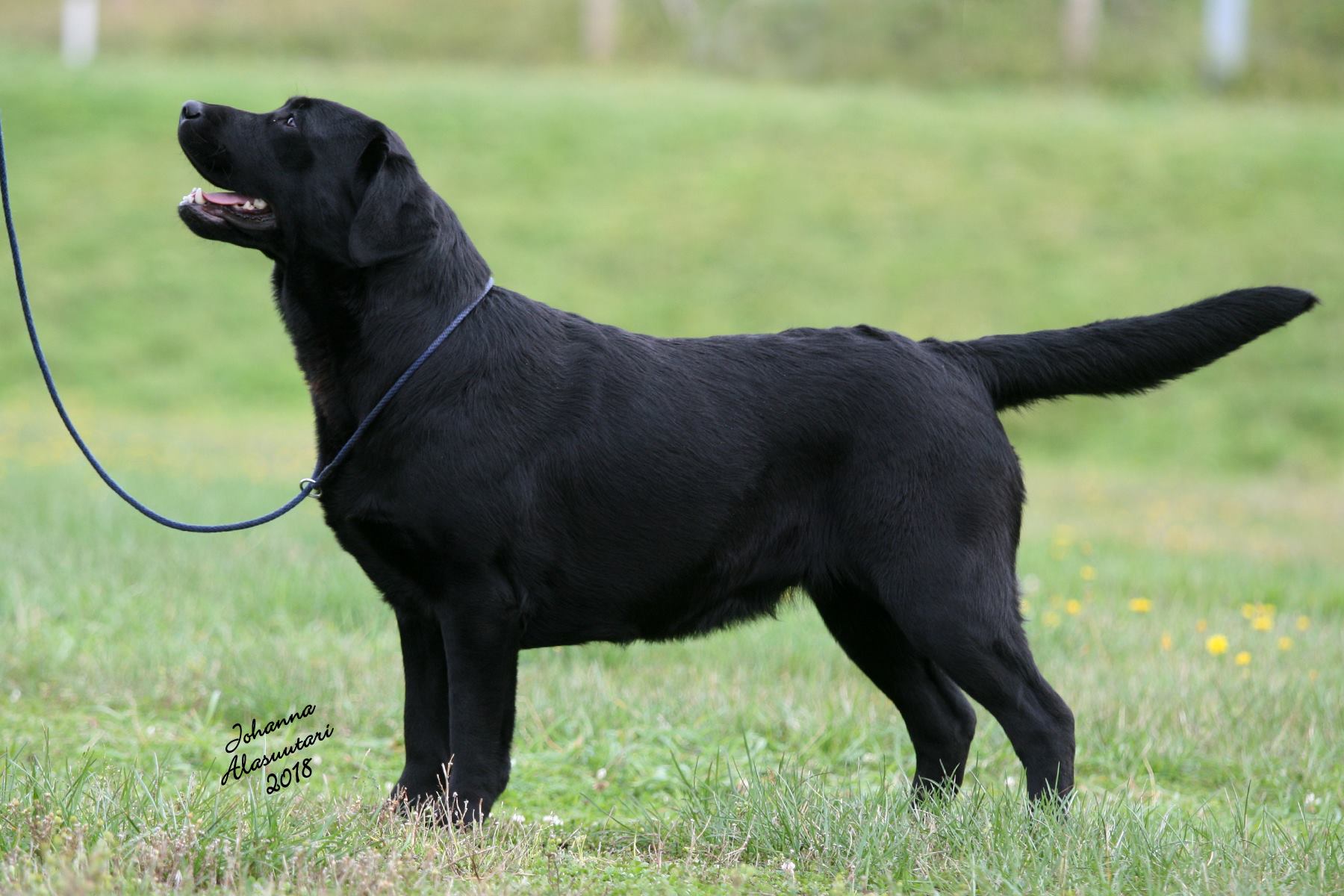 16 months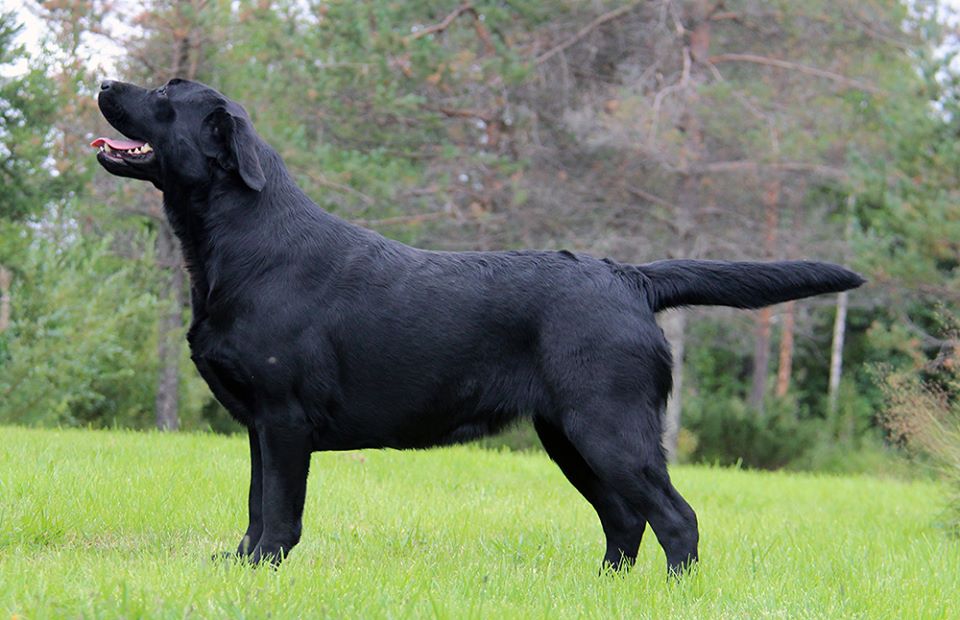 15 months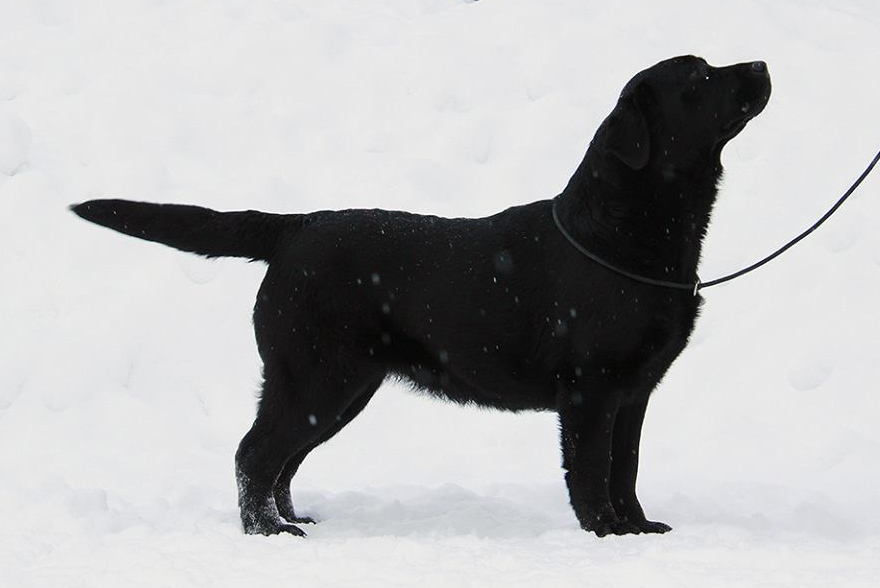 10 months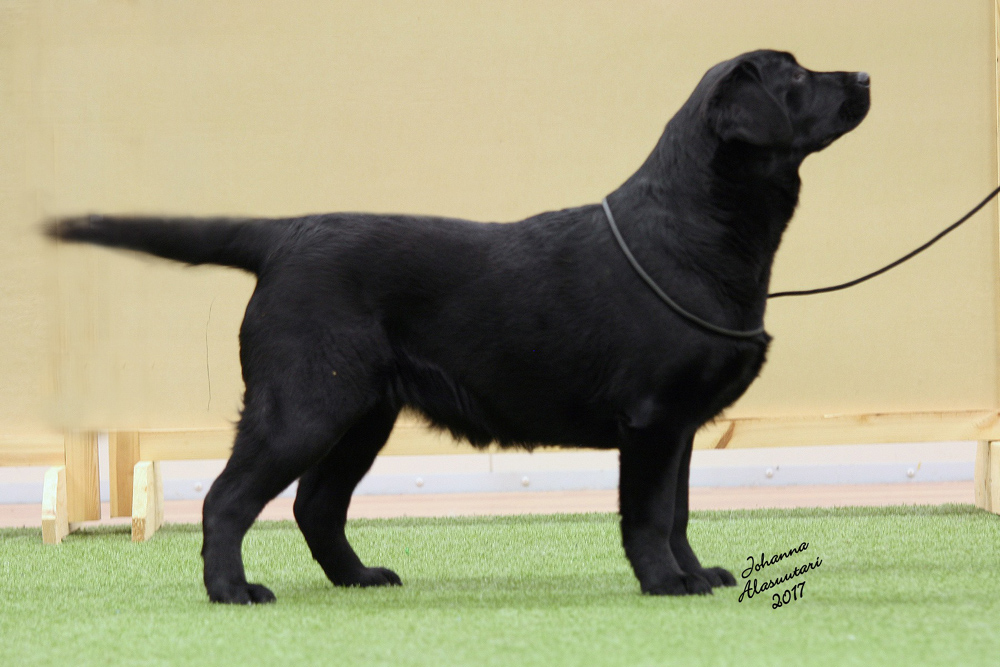 8 months