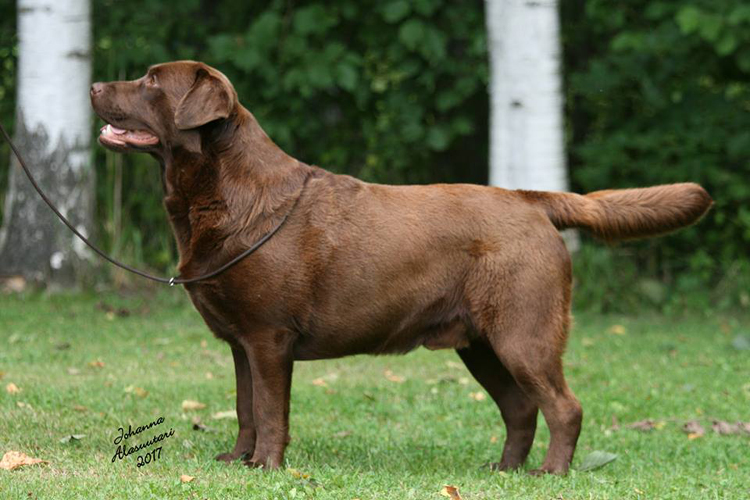 D.o.b 13.12.2914
Breeder: T Levkina, Russia "Labry Berry" kennel
Owner: Beata Urbanczyk Zajak, Poland "Z Grodu Hrabiego Malmesbury" kennel
"Milo" is a chocolate male. He came here for a visit in August 2016 and had an awsome show career. Now Milo is back home in Poland. I want to thank Beata from the bottom of my heart that she let Milo come here. Milo is a very special boy and a real "show star". Showing him was a great pleasure and honour. He produced wonderful puppies for me. I miss him very much!
Milo has A/A hips, 0-0 elbows (FCI), eyes clear (ECVO) 4.7.2016. EIC N/N, HNPK N/N, PRA N/N, does not carry yellow
*****
2016:
Milo was 2nd Best Male with ResCACIB and CC at Kemi INT Show 31.7.2016
At the Finnish Club Show 2016 he won his class
*****
Year 2017 started with a super win:
Best Male, CC and BOB (Best In Show) at the main speciality of the Labrador Club in Lohja 28.1.2017
Rovaniemi INT Show 24.6.2017 Best Male, CC, CACIB, BOS
Labrador Club Show Helsinki 26.8.2017 Best In Show
Labrador Club Speciality Show Oulu 9.9.2017 Winner of Open Class, 2nd Best Male
Even that he attended just to a few shows in 2017, he became
"Show Labrador of the Year 2017"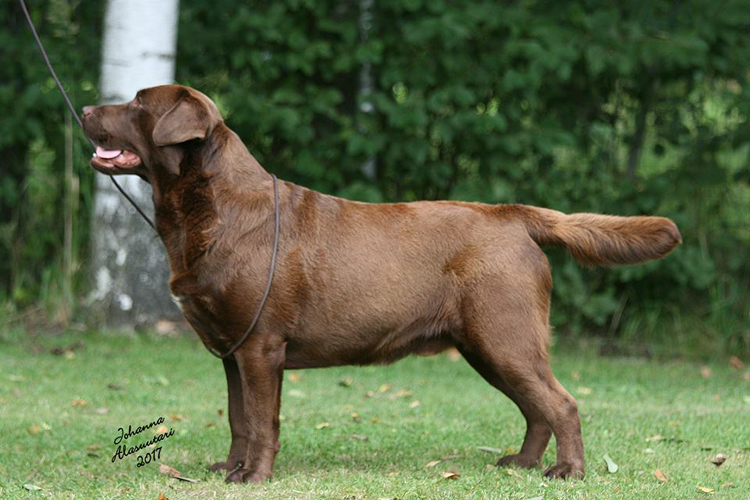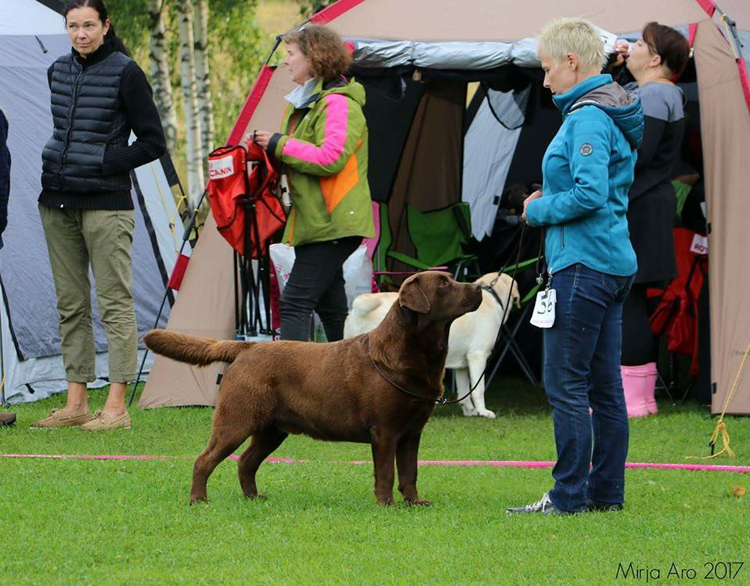 photo: Mirja Aro
Club Show 2017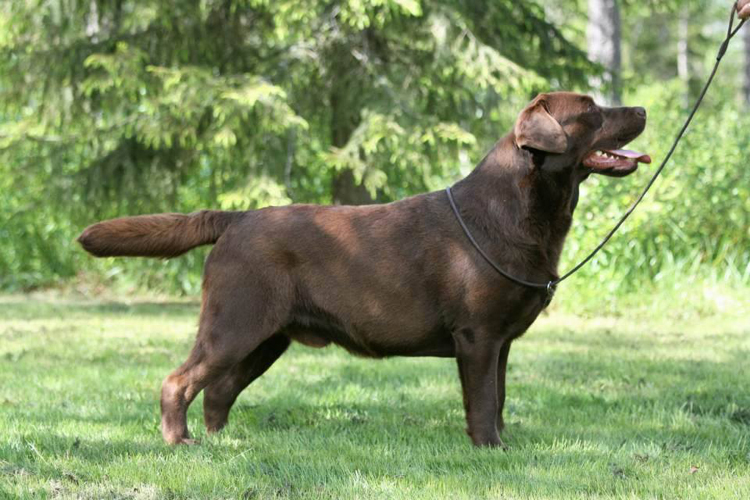 Milo 6/2017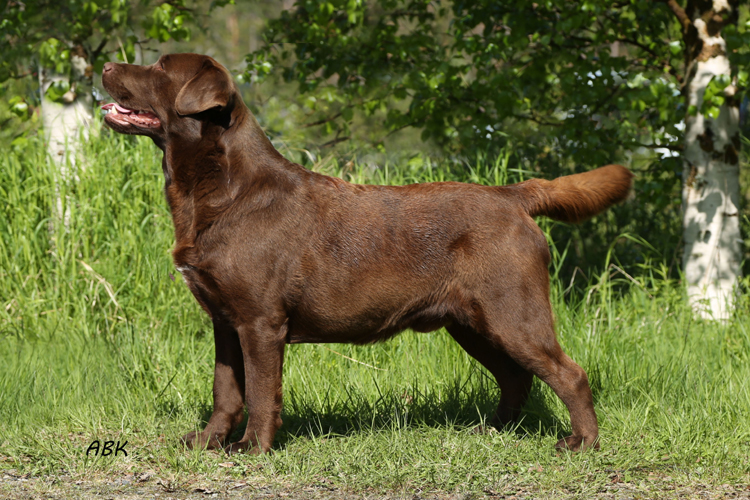 photo: Anu Brunila-Kovanen
Rovaniemi 24.6.2017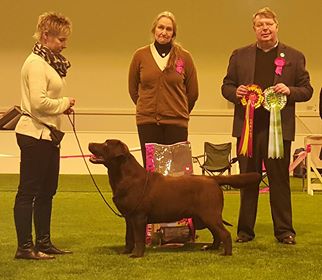 photo Tjotte
Milo BIS Lohja 28.1.2017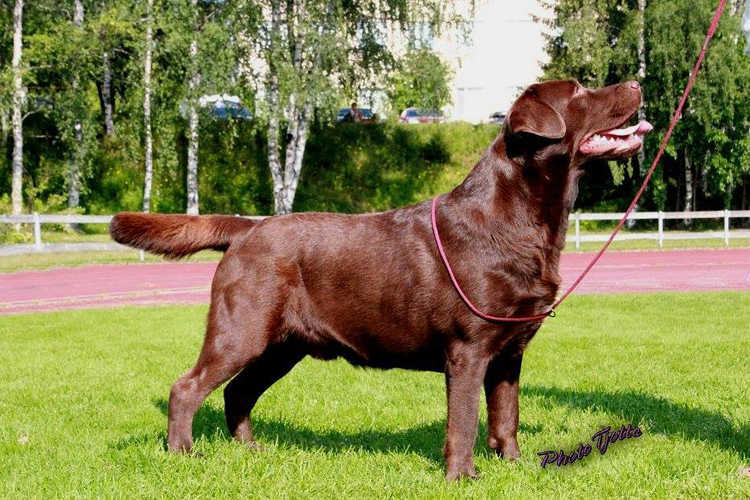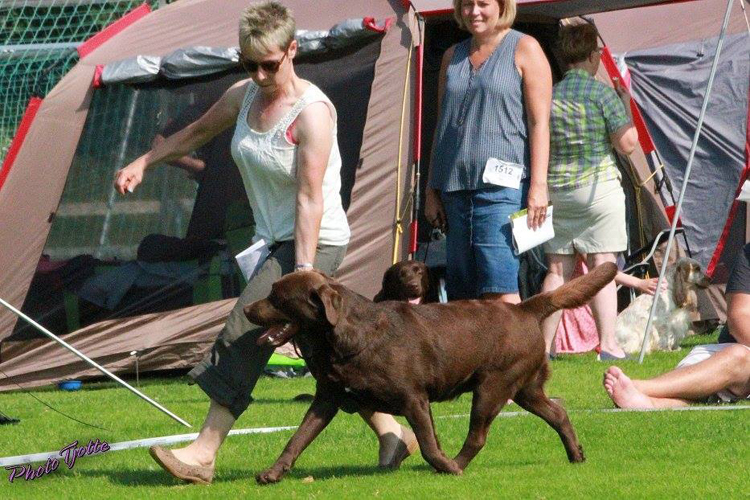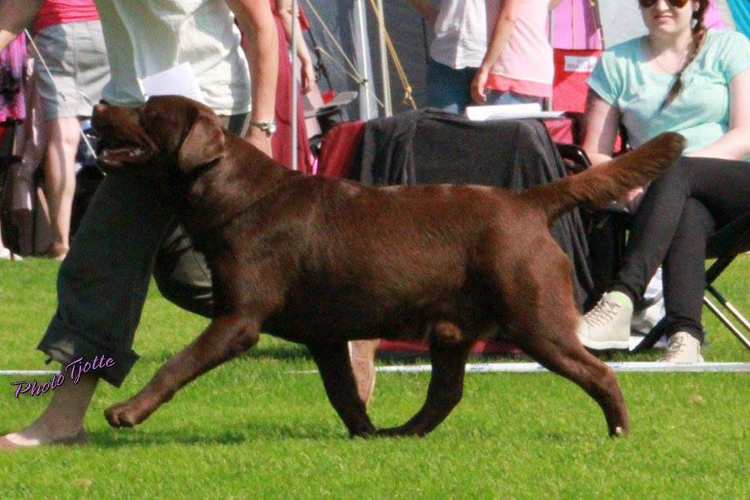 Kemi 2016