News 2021
Tornio Labrador Club Speciality Show 2.10.2021
Super day! Judges: Jan-Roger Sauge (males) & Siv Sando (females), Norway
Mallorn's Knock Knock Who's There, Best Male & BEST OF BREED
PL CH Mallorn's Enterprise 1st Champion Class, 2nd Best Male
Mallorn's Piece Of My Heart 1st in Open Class, CC, 2nd Best Female
*****
Club Show 14.8.2021 was a success! Mallorn's Tiffany went BEST IN SHOW!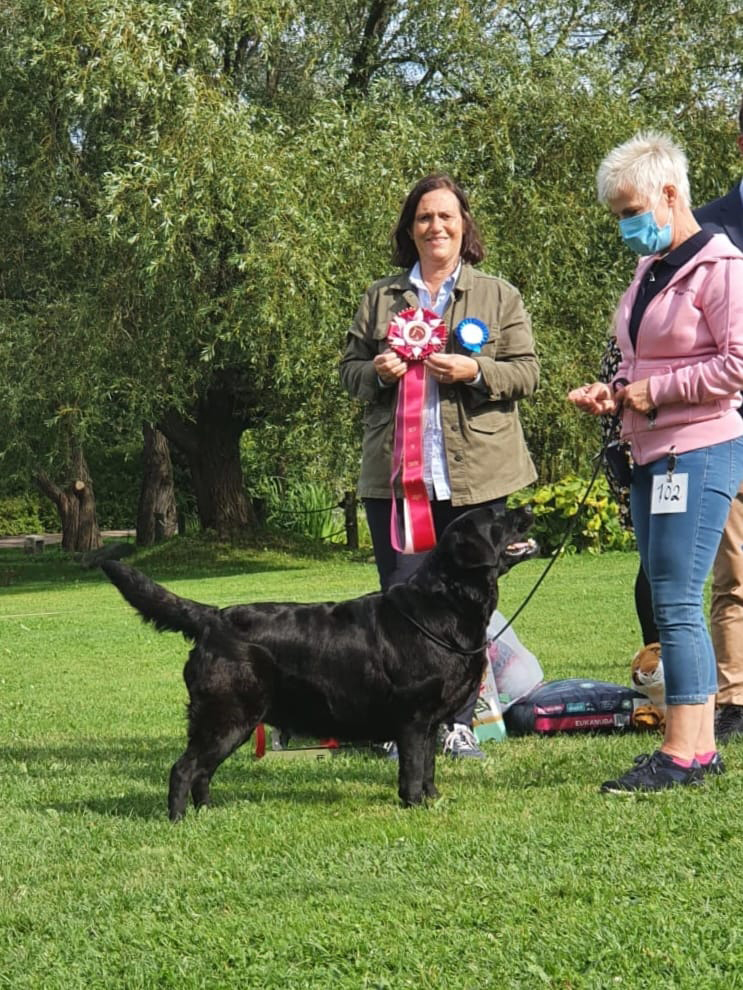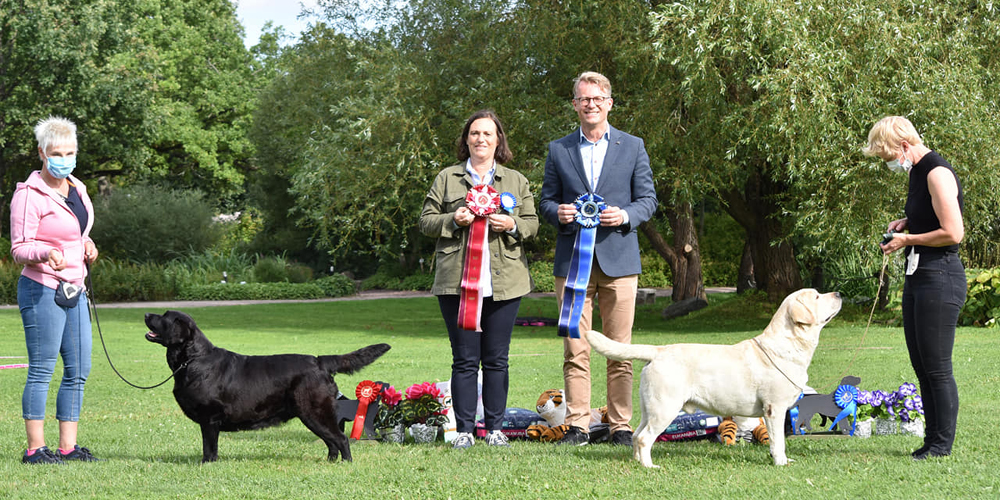 *****
We have 2 nice new visitors from Poland, thank you Beata and Sonia for trusting us your lovely boys!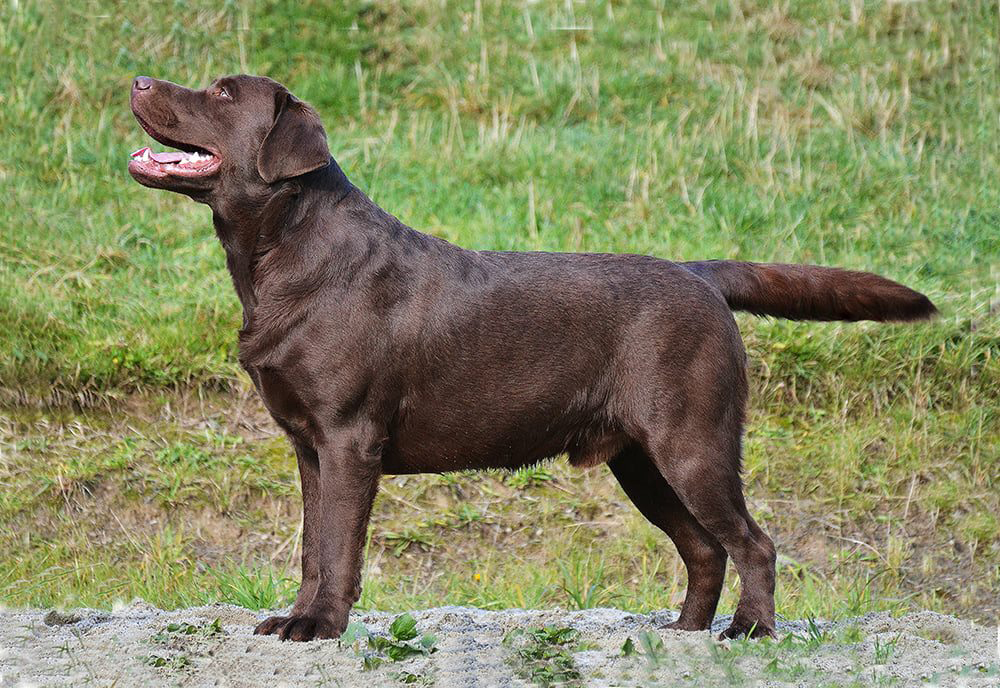 Double Trouble z Grodu Hrabiego Malmesbury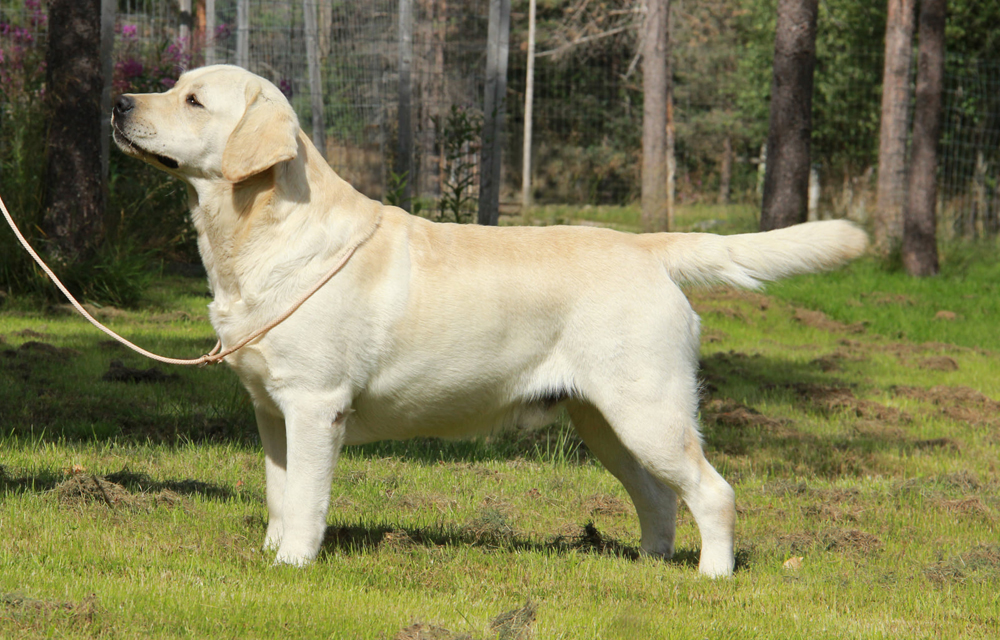 Shar-Jam Jimmy Choo
News 2020
We are in the same position as everyone else - covid19 has changed the world and we have not been able to show or travel very much
But we took part to 4 shows with really nice results.
Mallorn's Knock Knock Who's There was BOB with CC in his first Show in Muurola in August, and Mallorn's Truth (her first show, too) was 2nd Best Female with ResCC. In August we also had 2 Labrador Specialities in Oulu. In the first show we had really nice placements and class wins, and in the second show M Knock Knock Who's There was BOB & BIS-1 . Our Labrador Club Show was in September, where M Master Of Puppets won his class. M Knock Knock Who's There won his class and became BIS Yearling , and Mallorn's Infinity won Open Class and went Best In Show!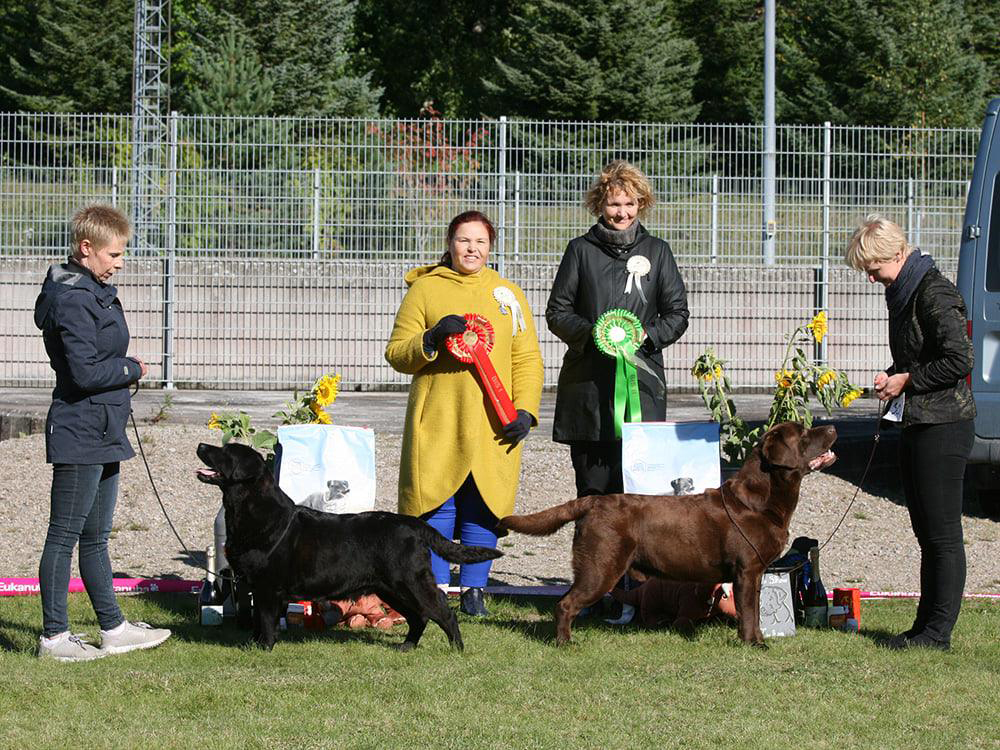 Mallorn's Infinity Club Show 2020 BEST IN SHOW!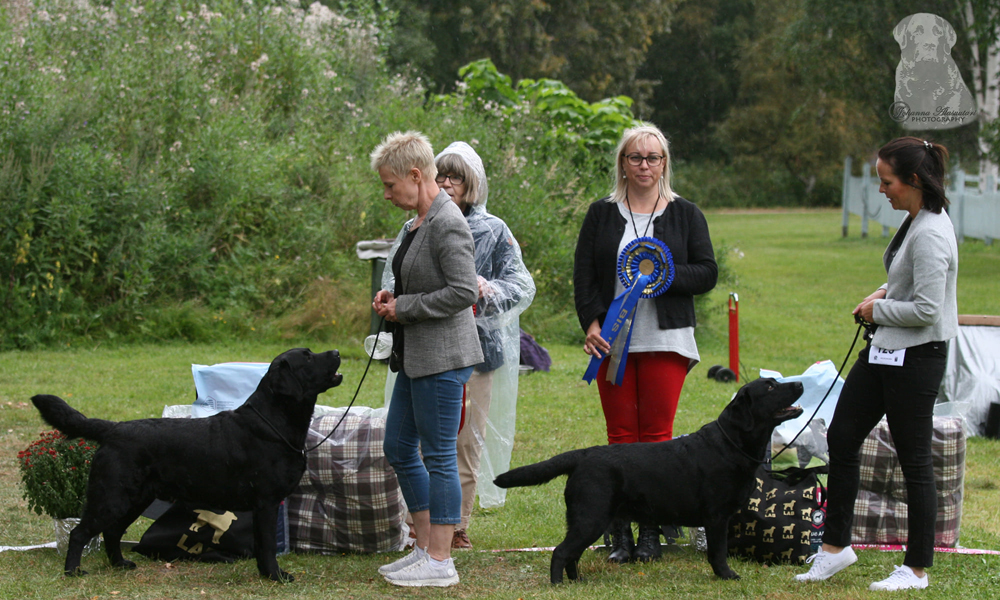 Mallorn's knock Knock Who's There Labrador Speciality Oulu BEST IN SHOW!
Luckily we got our lovely guest "Ben" Boradors Benjamin at Bellamare just before the borders were closed! Ben came from Poland from Bellamare kennel, and he is visiting us until next spring.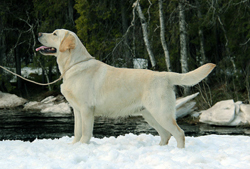 Ben
News 2019
Muurola 17.9.2019 (judge Katja Korhonen)
BOB Best Male Mallorn's Rocket Science
2nd Best Male, CC, Mallorn's Dress Like A Gangsta
BOS Best Female, CC, Mallorn's Tiffany
2nd Best Female, ResCC, Mallorn's Cindy Crawford
4th Best Female Mocnys Moon Mabness
*****
Labrador Club Speciality Show 8.6.2019 Laukaa
Judges: Sally Bell (Borador) and Pauline Mortier (Lubberline)
Nice results with very poor coats !
Mallorn's Keeps Gettin' Better "Pertti" 1st in Open Class, 4th Best Male
Mallorn's Big Little Lies "Lizzie" 1st in Open Class, 3rd Best Female
Mallorn's Tresor 1st Puppy 7-9 months, Best Female & BOS Puppy
Mallorn's Truth 2nd Puppy 7-9 months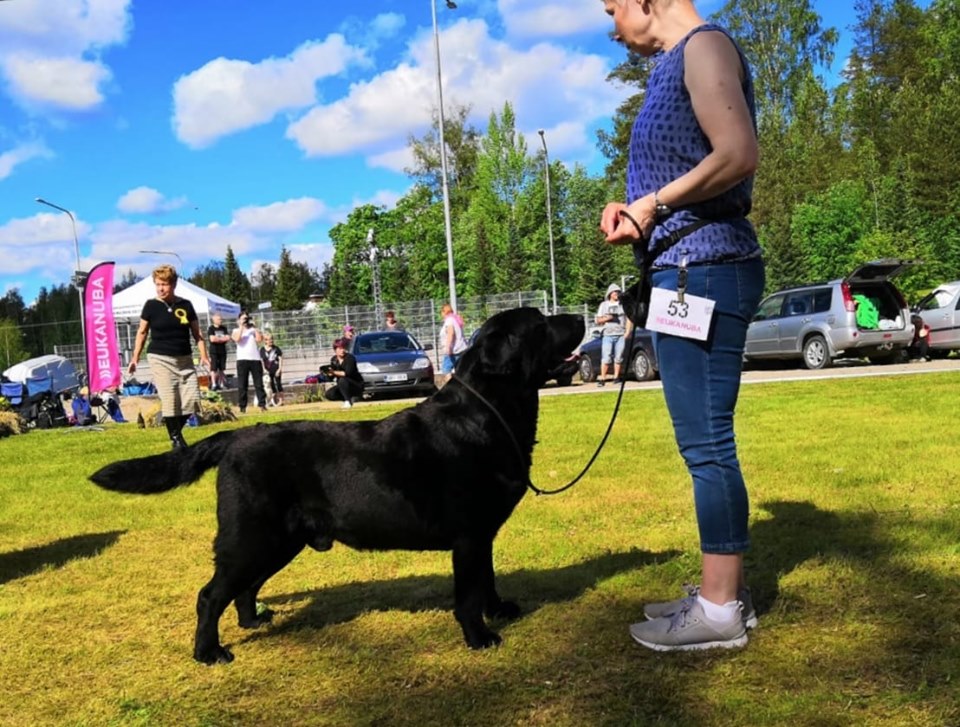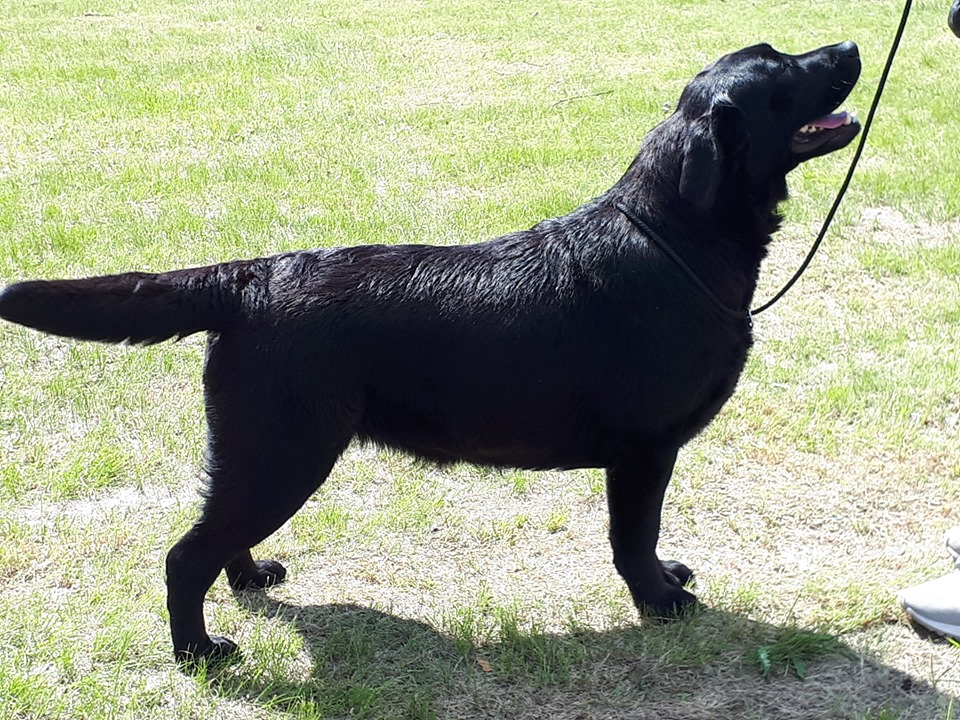 Pertti & Lizzie
****
Sodankylä 26.5.2019
Mocnys Moon Madness (very naked!) CC, Best Female, BOB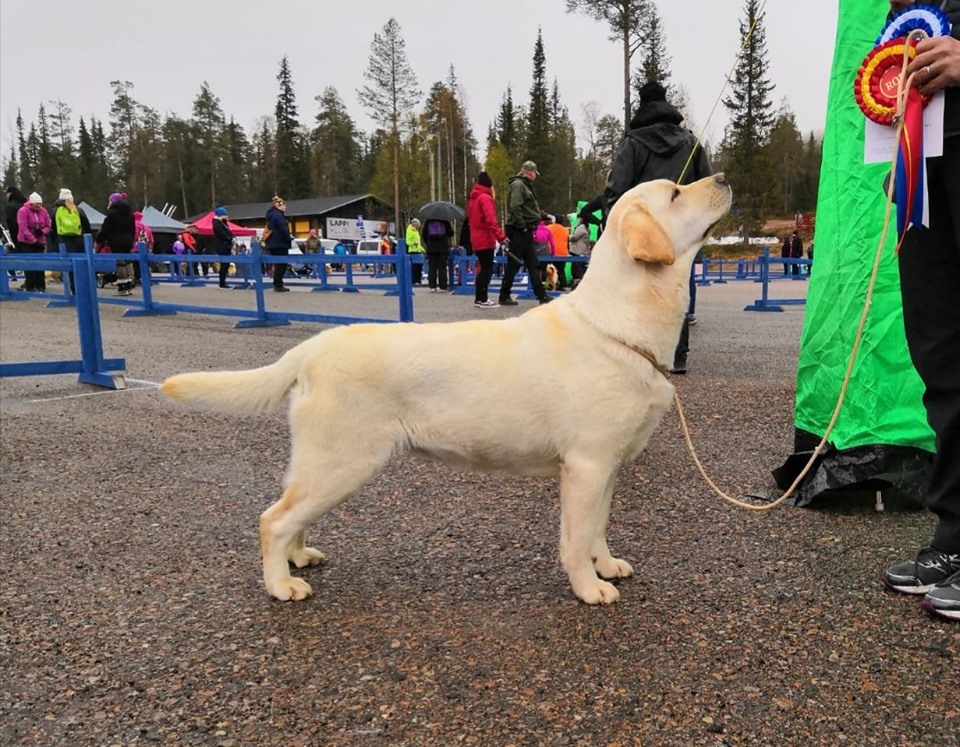 *****
Tervola 20.4.2019
Mallorn's Big Brother CC, Best Male BOB
Mocnys Moon Madness 2nd Best Female, ResCC
Mallorn's Tuxedo BOB Puppy, Mallorn's Tresor BOS Puppy
*****